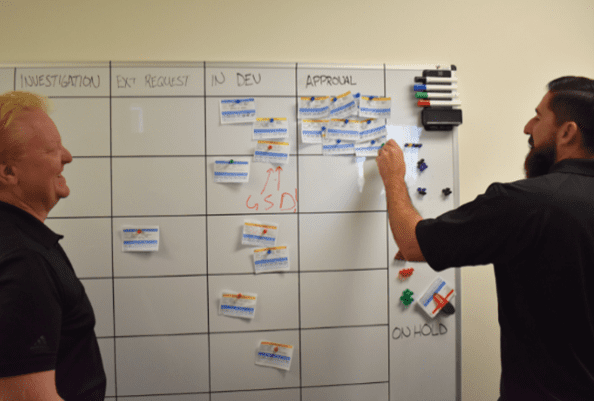 Modular Pipe Construction: Reducing Project Risk and Complexity with CryoWorks!
The current shortage of skilled craft labor in the US has prompted a transformation in the way major projects are designed and executed, particularly in the US Gulf states where numerous Liquid Natural Gas (LNG) and Petrochemical ventures are underway. To address the labor scarcity, Engineering, Procurement, and Construction companies (EPCs) have adopted a strategy of breaking down plant designs into mega-modules, weighing up to 10,000 tons each.
The concept that applies to the modules holds true for the piping as well, which connects the plant to storage tanks and offloading terminals. Traditionally, long-distance pipe installation involved on-site welding, with each section being joined individually, typically in 40ft, double random lengths. Afterward, the pipe is inspected, pressure tested, and coated with a multi-coat system. Multiple layers of insulation are meticulously installed and sealed. This entire process requires the involvement of various skilled workers, including pipefitters, welders, NDT technicians, painters, and insulation installation teams. Moreover, it often cannot begin until the major process modules are already present on-site.
Modular pipe construction has gained significant traction in the industrial construction sector due to its numerous advantages, such as reduced project risk and complexity. CryoWorks specializes in Modular Pipe and leverages its expertise to mitigate risks and simplify complex cryogenic projects.
Risk Management with CryoWorks
CryoWorks effectively manages project risks through meticulous design and engineering, precise fabrication and assembly, and advanced quality assurance, ensuring precision and accuracy in modular construction projects.
Detailed Design and Engineering: CryoWorks' experienced engineering team thoroughly plans and designs modular systems, considering system functionality, structural integrity, system flexibility, and compliance with relevant codes and standards. Their expertise ensures fast model and drawing approval, fabrication, and a smooth site installation.
Precise Fabrication and Assembly: CryoWorks operates state-of-the-art fabrication facilities guaranteeing precise fabrication and assembly. Stringent quality control measures, including dimensional checks and material traceability, are implemented to ensure consistency and full traceability. Our standards of cleanliness and shop hygiene are second to none, ensuring high quality welds, and reliable ultra-low vacuum insulation.
Quality Assurance: CryoWorks follows a comprehensive ISO 9001:2015 quality assurance program that upholds the highest standards at every stage of the construction process. Rigorous inspections, weld testing, and examinations are conducted to verify the integrity of the fabricated pipe sections.
While modular construction helps reduce labor risks and costs, it introduces significant complexity to engineering, transportation, and overall project timelines. Managing the construction and transportation of mega-modules weighing up to 10,000 tons is no simple task. Additionally, engineering teams face substantial pressure to complete their works early in the process, as any changes once module construction commences can lead to disruptions and cascade throughout the project, resulting in cost overruns and delays in completion.
Instead, turn to CryoWorks to reduce risks and ensure timely project completion.
Streamlining Complex Projects
Complex projects require meticulous coordination and expertise to overcome various challenges. CryoWorks simplifies such projects through the following:
Collaborative Project Management: CryoWorks understands the significance of effective project management in streamlining modular construction projects. Our technical sales team collaborates with customers, architects, engineers, and other stakeholders to develop detailed plans, monitor progress, and proactively address any challenges that may arise. Acting as a single point of contact, we maintain all project information.
CryoWorks Vacuum Insulated Pipe (VIP): Fabricated in the USA, CryoWorks offers shop-fabricated Vacuum Insulated Pipe (VIP) that reduces overall complexity in logistics and delivery. By utilizing the principles of modular construction, our VIP arrives at the site already insulated, inspected, and pressure tested. It ultimately reduces the labor needed on site and reduces the overall project time and risk of cost overturns with sections that are produced in parallel with the process modules.
Efficient Logistics and Site Management: Our logistical and shipping expertise ensures seamless transportation of modular systems to the project site. Our team coordinates the delivery and installation process, optimizing efficiency while minimizing disruption to ongoing operations.
CryoWorks is a reliable partner for companies seeking to mitigate risks and streamline the construction process for Large Bore projects. By embracing modular construction techniques and partnering with CryoWorks, you can enhance project outcomes, reduce complexities, and achieve long-term success.
Contact CryoWorks today to explore how we can help you optimize your projects and achieve superior results.