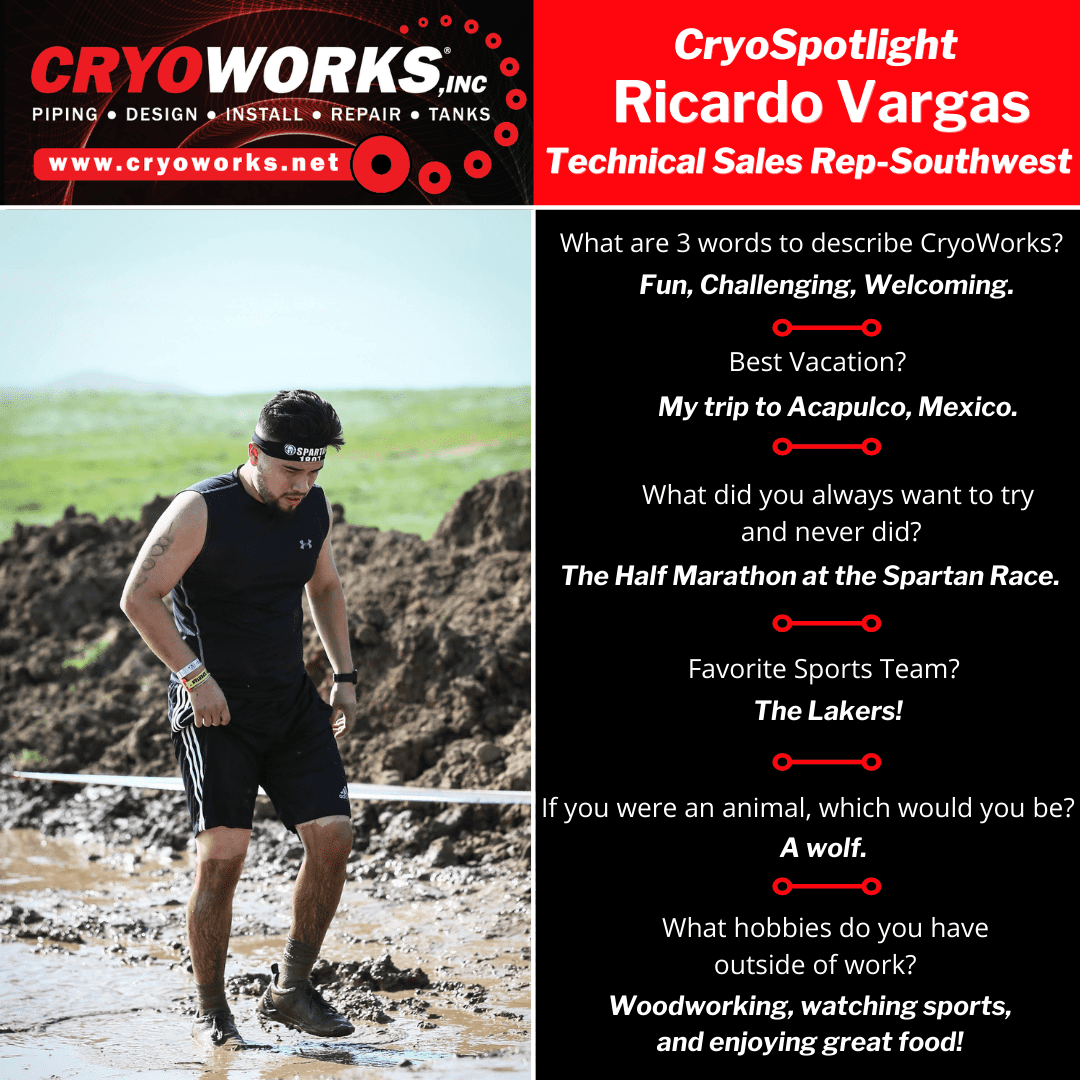 This month's CryoSpotlight shines on our Technical Sales Rep, Ricardo Vargas!
Ricardo joined CryoWorks in 2018 as part of the Design department. In further developing his skillset in fabrication and system drawings, as well as on-site measuring and field assessments while leveraging his mechanical engineering background, Ricardo transitioned to his current role as a Technical Sales Rep servicing the Southwest region. He enjoys meeting with customers and takes pride in providing detailed turnkey solutions from the moment he receives an inquiry to delivery.
In the next 10 years, Ricardo sees CryoWorks remaining fun, challenging, and rewarding, with a basketball court at the back of the building. It comes as no surprise as outside of work he enjoys playing and watching sports, in addition to woodworking and enjoying great food.
Stay tuned for more employee spotlights, and don't forget to check out our past CryoSpotlights!